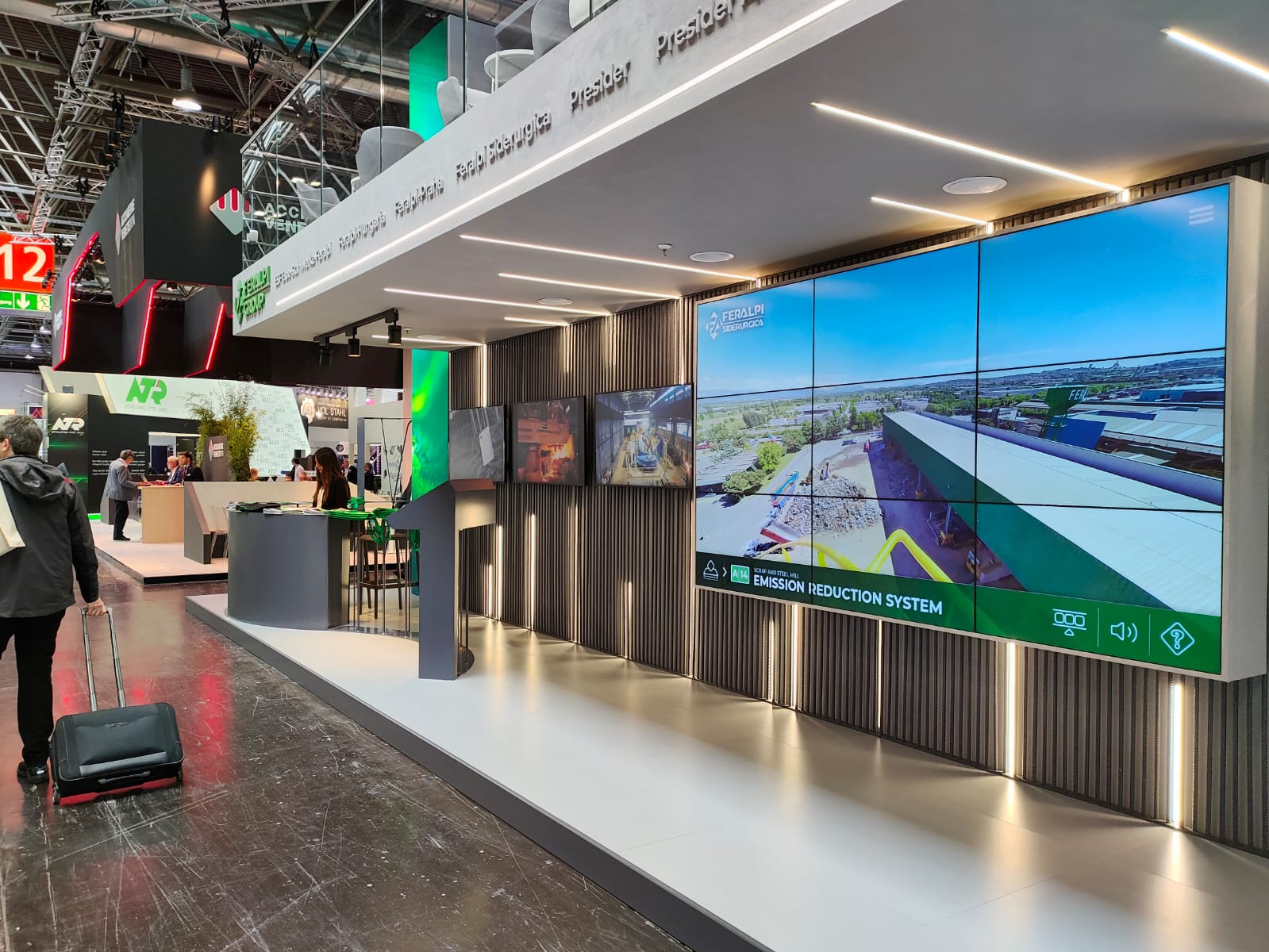 WIRE 2022 has started. Feralpi Group is in Dusseldorf with its companies at this international event. This is the first time that the Group headed by FERALPI STAHL is taking part in this event focussing on business relations. Feralpi Siderurgica, Acciaierie di Calvisano, Caleotto, Nuova Defim Orsogril, Presider and Presider Armatures are present at the event.
THE STAND
For this very first at Wire, we have created a space where we can welcome and engage our guests. The stand is on two levels and reminds one of Made in Steel 2017.
As you approach the stand the angular 5x7 m megawall (1x6 m overhanging) projecting the Group's highlights makes an impactful impression.
Proceeding along the long side, an imposing space is dedicated to the Digital Factory Experience and takes you inside the facilities of Lonato del Garda and - new for Wire - Acciaierie di Calvisano and Caleotto. There is no shortage of screens narrating the special features of the Group's companies on the construction and special steels front.
A special mention goes to Presider, which has enriched the stand with pre-shaped steel - used with carpentry elements - that aesthetically enhances Feralpi's product along the entire perimeter of the stand.
On the upper floor, an open space with a terrace and three offices complete the structure.
In short, a hospitable area to welcome our guests during the week.
WHERE TO FIND US
PAVILLION 12 | STAND D44