An inclusive culture is the backbone of our ESG strategy, because corporate wellbeing always features integration and an appreciation of uniqueness.
From importance to action, our Diversity, Equity and Inclusion (DEI) journey is made up of initiatives rooted in the principles of our Code of Ethics. Any type of discrimination is prohibited in our company and we work to guarantee equal opportunities for everyone. We are committed to becoming an increasingly open, inclusive and welcoming community.
Our journey towards inclusion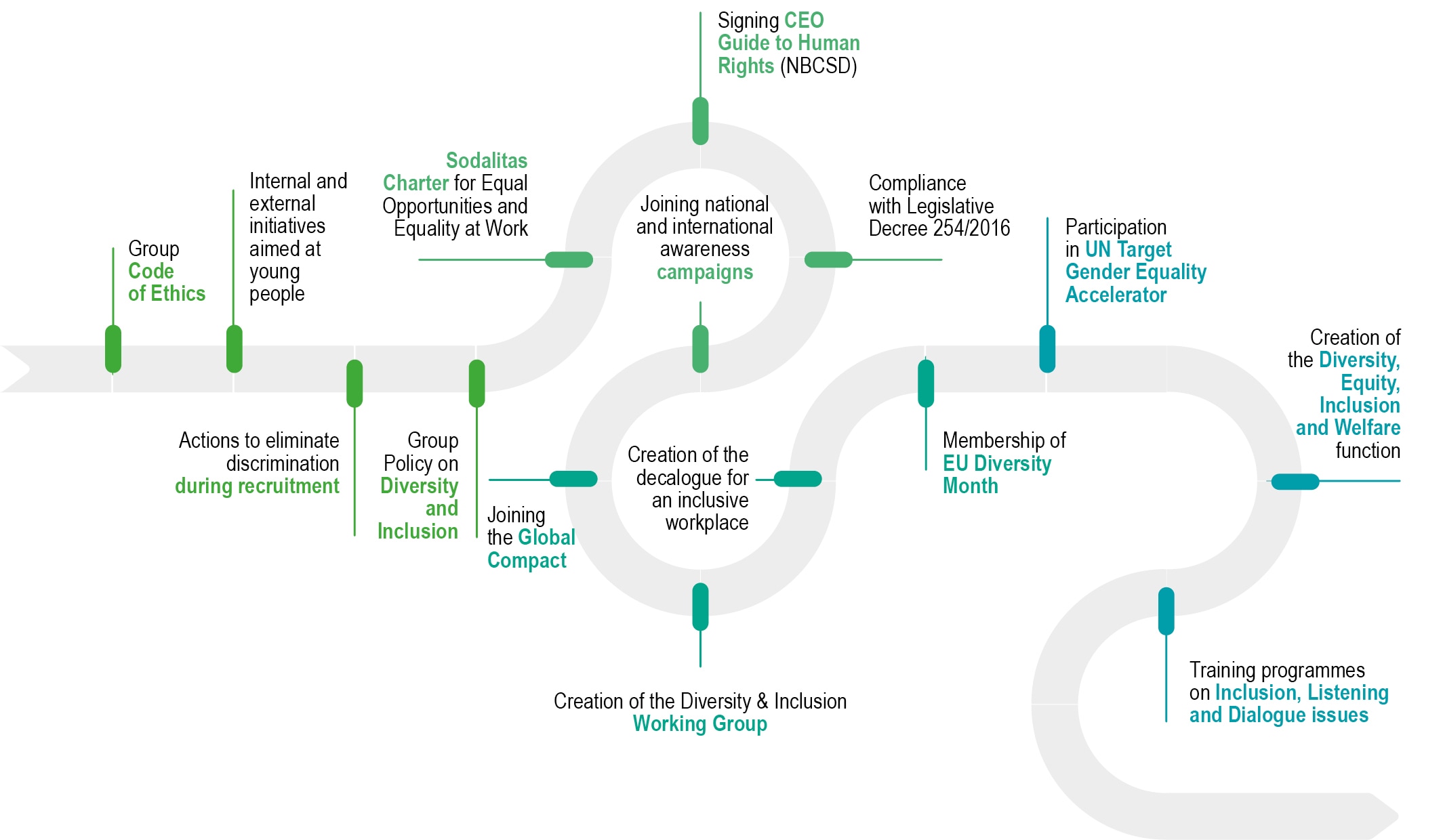 We have signed up to the Sodalitas Charter for Equal Opportunities and Equality at Work, which reinforces the principles of equity and equal opportunities within the workplace.
Our D&I journey is ambitious. We want to foster an internal culture that is free from discrimination and prejudice, and which appreciates the full identity of our people.
Our D&I policy is based on 4 fundamental pillars:
Attracting and developing people with different perspectives and backgrounds.
Facilitating gender balance and encouraging women to embark on scientific careers.

Striving for inclusive leadership that encourages employees to give their very best, professionally and personally.
Collective responsibility
Increasing personal awareness of potential prejudices that could obstruct the ability to be more inclusive and collaborative
Our D&I development route started with a voluntary working party that unites all of Feralpi's Italian and international companies. The role of the participants has gradually evolved such that they are fully-fledged ambassadors of a cultural shift towards inclusion. We are not alone on our pathway towards growth, but growth can't take place without training. This is why we have the support of DEI specialists to help us turn our action plan into a reality.


Additionally, we have structured the organisation of activities with the support of a dedicated manager to guide Diversity, Equity, Inclusion & Welfare actions as part of sustainability management. 
In the space of two years the educational D&I pathway has expanded with a training plan for all of our people. 
Because governance plays a part, but without action, inclusion is just theory.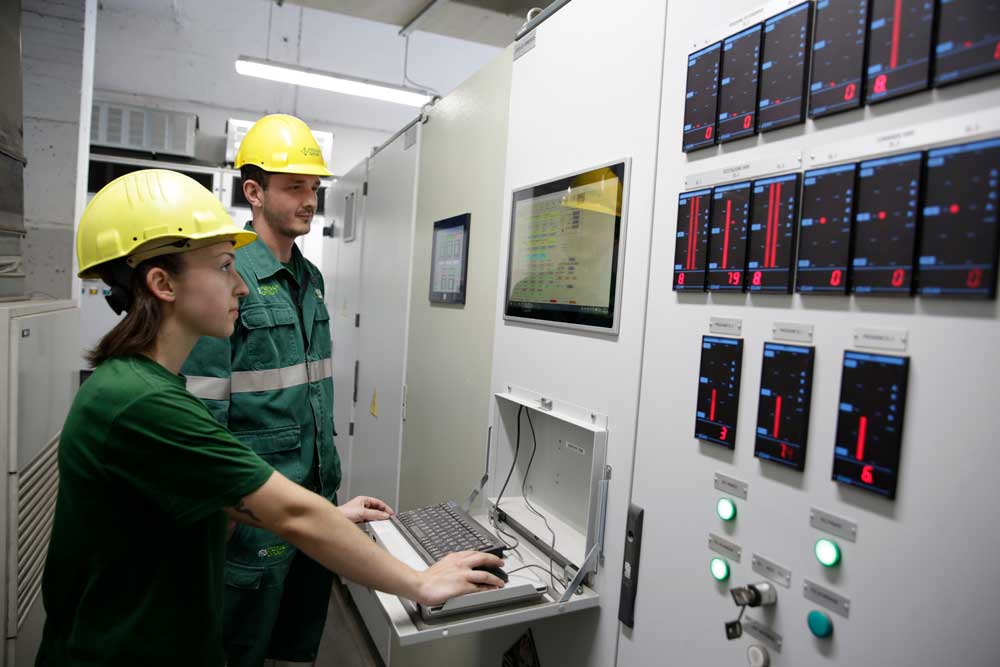 Among the action is our heart of steel, the starting point for offering professional opportunities that go beyond gender stereotypes. Because steel has no gender.
Be it production, quality, equipment, technical departments, maintenance, the environment or safety, steel knows how to be inclusive.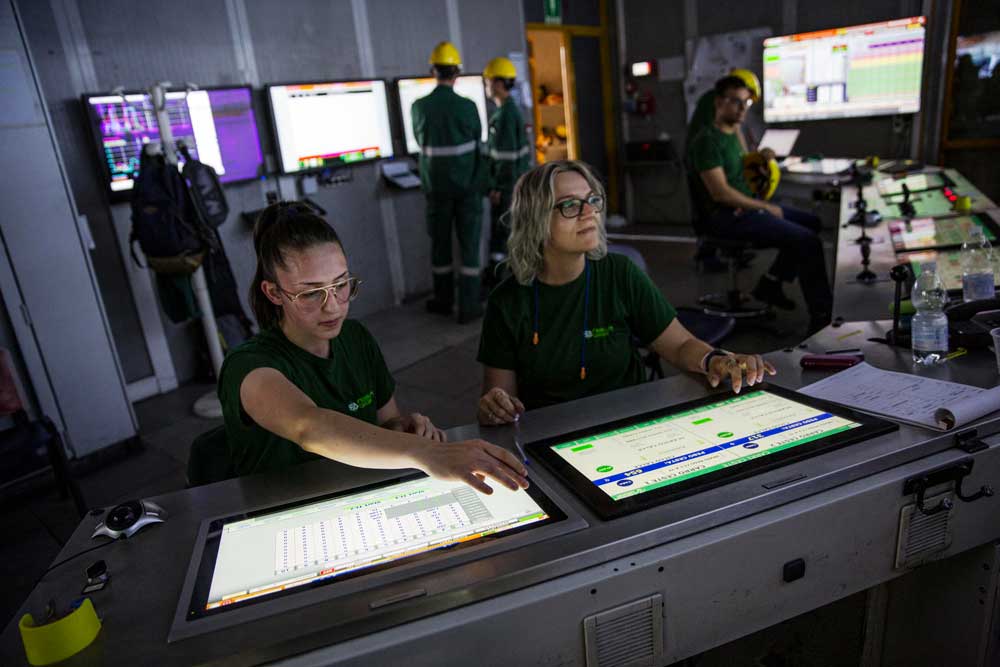 Our aim is to enrich professional and cultural variety within our teams, by including and supporting more and more women in a traditionally male industry. We strongly believe that female expertise can and should be included for the purpose of collaboration in innovation and development.
The main aim of the project is to promote gender equality, turning it into social innovation and development opportunities for our organisation to overcome cognitive bias that prevents us from seizing opportunities for change. 
Thanks to a strong corporate commitment, all main departments have been involved in different work sessions with discussion, investigation and group coaching. These sessions covered operational and planning issues regarding the recruitment of women, overcoming any resistance to change that is inclusive.
This project has been developed via broad collaboration - our commitment has combined with the professionalism of strategic consultation (Variations), because we go further together.
With this project we are writing another stage in our journey, as part of a strategy for being a precursor to change by including women in a context that had previously been unthinkable..