A proper sustainable development cannot occur without a globally shared action. With this purpose, in September 2015, ONU (UN) members have undersigned a program with 17 goals, called Sustainable Development Goals (SDGs): a set of common targets for companies, institutions, organizations and people on which they are called upon to work together in order to satisfy the needs of the present by 2030, without compromising future generations.
In particular, as a Group, we chose to act in four directions: industry, innovation and infrastructure; sustainable cities and communities; responsible consumption and production; climate action.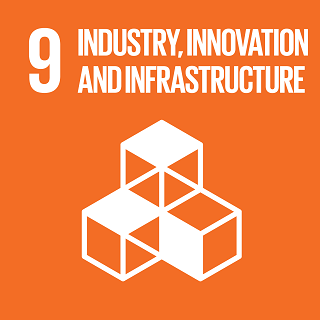 GOAL 9 – INDUSTRY, INNOVATION AND INFRASTRUCTURE
Build resilient infrastructure, promote inclusive and sustainable industrialization and foster innovation
We help to construct urban developments with quality materials, ensuring infrastructure is strong and safe.
We provide quality products so infrastructure is strong, safe and sustainable.
We invest in the best technologies on the market to achieve high standards of quality and efficient processes.
Every day our commitment is demonstrated through research projects designed to innovate our industry.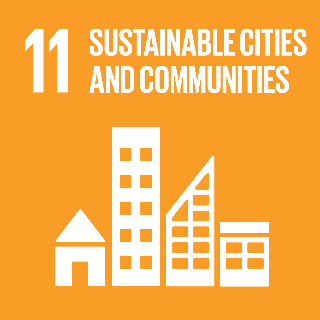 GOAL 11 – SUSTAINABLE CITIES AND COMMUNITIES
Make cities and human settlements inclusive, safe, resilient and sustainable
We contribute to the sustainability of developments through the quality of our products and the development of circular processes.
We invest in circular solutions to proactively support the community and its sustainable development.
We believe that engaging with the community is key to promoting inclusiveness.
We promote national and regional development throughout the country.
We invest in younger generations through training designed to encourage a strong work ethic.
We help to raise awareness in the community of the development of sustainable mobility.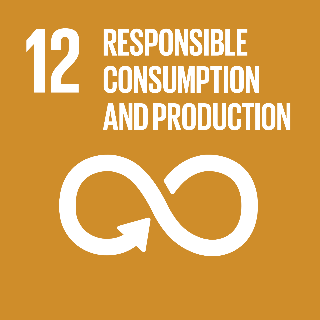 GOAL 12 – RESPONSIBLE CONSUMPTION AND PRODUCTION
Ensure sustainable consumption and production patterns
We invest in the most efficient technologies and processes for the sustainable development of our industry.
We invest in research and innovation to optimise energy consumption.
We set up circular processes designed to contain the production of waste or reuse residual materials.
We contribute to raising awareness among younger generations by publicising our commitment to the circular economy.
We strive to encourage our people to adopt a more sustainable lifestyle.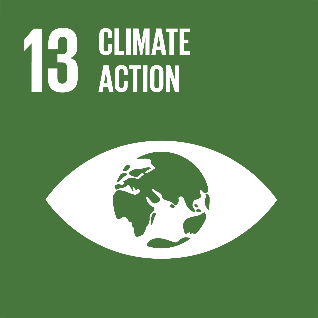 GOAL 13 – CLIMATE ACTION
Take urgent action to combat climate change and its impacts
We invest to reduce consumption and contain the environmental impact of production activities.
We invest in the development of production processes and environmental management systems designed to control and decrease our impact on the environment, through improvement plans that are updated continually.
We establish improvement actions with a focus on containing greenhouse gas emissions, through plans to reduce the consumption of energy resources and primary sources.
We are committed to reducing emissions in our community by reusing heat sources.