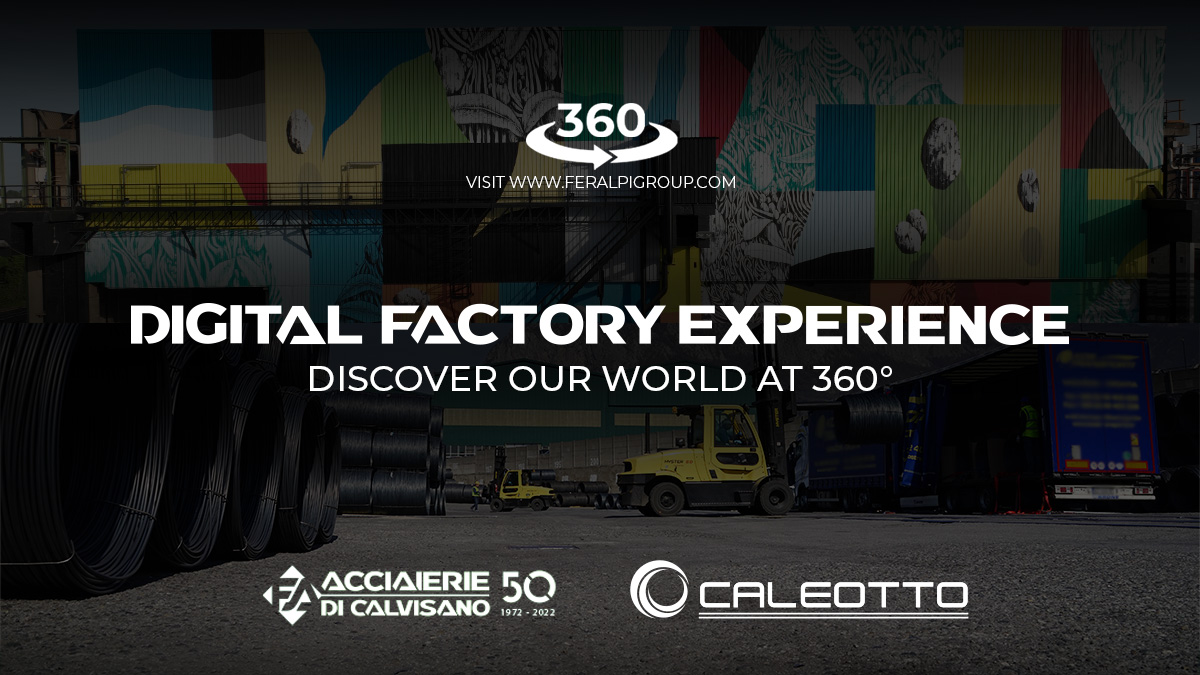 Two new virtual experiences to be enjoyed. The Digital Factory Experiences of Acciaierie di Calvisano and Caleotto are online. A double 360° tour to be added to the Lonato del Garda mill.
A JOURNEY THROUGH SPECIAL STEELS
This double digital experience allows you to get in contact with and discover information, details and curiosities about the world of Feralpi Group's special steels. In Acciaierie di Calvisano, steel is produced that will then be used in Caleotto for rolling and wire rod production for high added value steels.
OVER 40 NEW DEDICATED CONTENTS
The experience in Acciaierie di Calvisano and Caleotto will introduce you to the production process (from scrap to billet) and to curiosities about product quality through the contributions of graphics and testimonies of the people who work in our companies. Photographs, video clips and in-depth information will complete the tour of the 26 observation points, in addition to the 40 in Lonato del Garda.
START THE TOUR
You can find access to the Digital Factory Experience on the homepage of this site or by clicking HERE.